Sintrol offers a range of furnace cameras for demanding applications. Solutions are always tailored to the customer's needs. From our IR, MWIR and visible light range furnace cameras are to be found a suitable device by designing together.
Sintrol Vulcan 12MP
Vulcan 12MP is designed to be used especially in recovery boiler burning process tracking as a smelt bed camera but is also used in power boilers and various steel industry applications.
Furnace camera enables high-quality video and data from inside the boiler even in very challenging situations by using a combination of high technology, optics, and protection. The camera is used typically together with a temperature analyzing program which allows high temperature measuring seen from the video.
The data generated by the software works perfectly as a support in process control as well as in process safety, detecting for example possible water leaks in real-time.
The Vulcan 12MP's wavelength-optimized infrared optical system is designed to see through the smoke, ash, and haze produced within even the most volatile boilers and furnaces.
Sintrol Vulcan 12C -range
Vulcan 12C -range is designed for monitoring temperature and combustion process in lime kilns and incineration plants where the shape of the flame is an important parameter.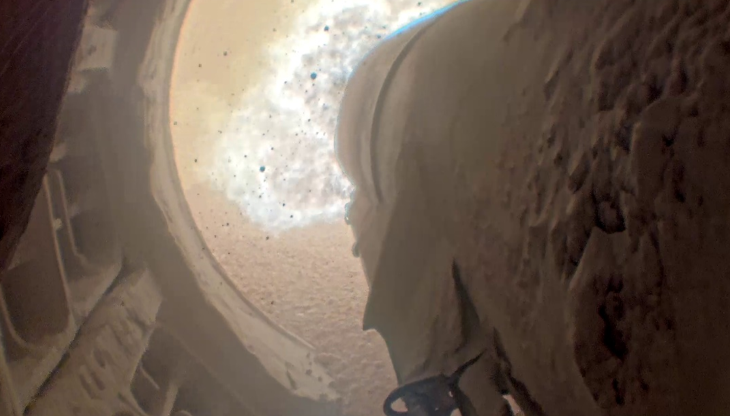 Vulcan 12C -range furnace cameras are suitable for high-temperature combustion control applications where it is desired to monitor, for example, the temperature and shape of the flame. The system utilizes a high-tech combination of electronics and optics. This provides high-quality and reliable video from inside the boiler in the area of ​​visible light and / or IR light. In addition to monitoring the burning event in the visible light area, the device can simultaneously use infrared technology, allowing temperature data to be obtained from the entire image area. The camera is then used with temperature analysis software to support process control.
Good combustion control can improve process performance and reduce both fuel consumption and emissions. Well-maintained combustion control also reduces maintenance costs by reducing the number of required downtimes. The Vulcan 12C series is specially designed for the conditions in which you want to see the flame itself.
Key benefits
Safety and control
Detection of hotspots and leaks
Visual control over process
Temperature surveillance
Continuous and real-time
Smart software
Automatic alarms based on temperature
Range of options available (e.g. analog outputs and OPC)
History trends
Low maintenance, ease of use
Final design with all the related equipment in collaboration with Sintrol experts
Minimal to none mechanical maintenance
Robust design for extreme conditions
Worldwide support available
Or leave a message and we will contact you: